Injection Moulding Process
Injection moulding is the usage of plastics, or polymers to make products by filling moulds with melted plastics. The granular polymers are fed into a heated barrel. It might be furthermore melted and combined in the barrel via the rotation technique of a screw type plunger, this will generate heat via the friction between the polymer granules as the screw type plunger is rotating.

The product design and form of the mould cavity is forced with melted plastic via the nozzle of the screw rotation motion. The moulds are reasonably cold who normally have cooling channels running through it. This will cause the melted polymers to harden as soon as the mould cavity is filled. The finished product is then thrown out and the process starts over again..

You will find numerous kinds of polymers found in injection moulding, this varies according to what sort of attributes are required. In essence it could be categorised into two classifications: Thermoplastic and THERMOSTAT Underneath is a number of the most common polymers found in plastic injection molding: 1. PC 2. PC-ABS 3. ABS 4. POM 5. HIPS
Injection Machines
Plastic injection machines are utilised to hold the mould in position and to heat up the plastic so it melts as it is injected inside the mould cavity.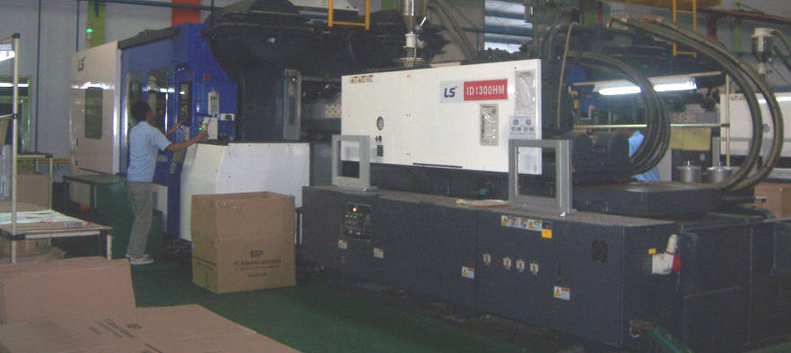 Injection machine are normally classified by it's tonnage. The tonnage is the actual clamping force of the clamps used to hold the moulds during the injection process.Depending on the size and material used for the moulds can be anything up to 5000 tons.

There are different types of injection machines you can have single mould and double mould injection machines the double machines will incorporate two sets of screw plungers nozzles and hoppers and will increase your capacity to produce more product in less time.
Mould Tools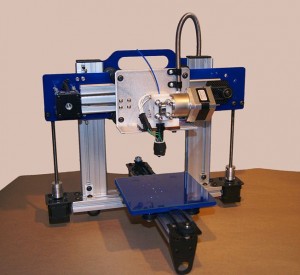 You will always get some sort of defects during the injection moulding process due to the properties of the materials the unique shape of the mould some of the most common defects are sink marks, weld lines, short mould,silver streak, flashes and flow marks. However with good mould tool design and experience of using the right materials a lot of these defects can be overcome. As in today's consumer driven market people are looking for good design and slick looking electronic gadgets in telecommunications and the automotive area. With new technology like 3d printing should help injection moulding designers produce more complicated and sleek designs in the future.
What is Injection Moulding
was last modified:
February 19th, 2014
by